Industry leading data acquisition in high definition while achieving a total cost of sustainment 16x less than the average competitor.
Why KCF
$4B

customer savings
75k

hours of prevented downtime
24/7

hours of monitoring
SMART
diagnostics
Three Key Pillars
Right Data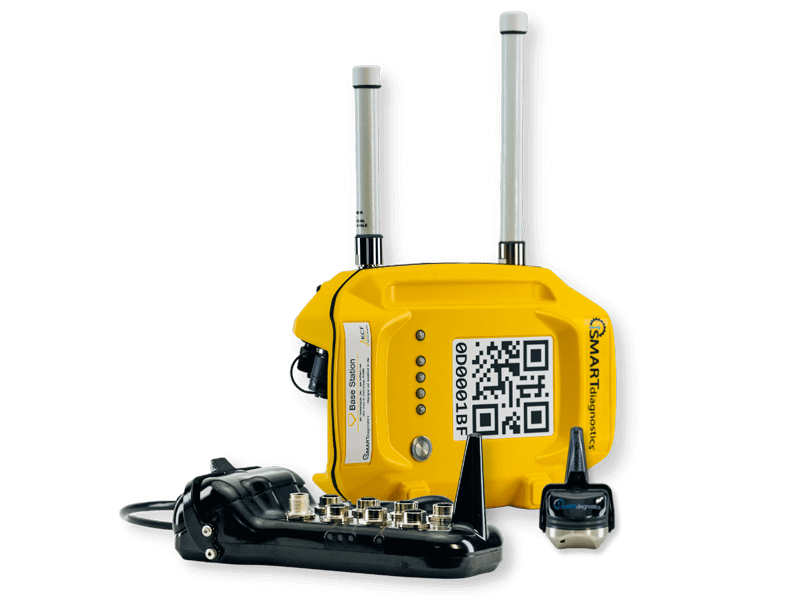 KCF's solution combines online analytics and up to minute-by-minute monitoring, offering continuous 24/7 monitoring. With 50x faster insights delivered than other platforms, KCF can identify and deliver process-related insights others miss and eradicate downtime.
Right Analysis
Processing a volume of 1.2+ billion vibration datasets per month, enabling best-in-class machine learning models, delivering exceptional predictive maintenance analysis and analytics directly through SMARTdiagnostics software and validated by our high touch engineering team.
Right Action
Seamless integration of analytics with the SMARTdiagnostics workflow streamlines the consumption of model insights, simplifying maintenance prioritization, and empowering users to actively drive machine learning capabilities for enhanced decision-making.
SMART

diagnostics

Features
SMARTdiagnostics is easy-to-use and infinitely scalable. It brings powerful machine health insights and actions to plants of all sizes, whether you have a handful of monitoring points or thousands of sensors deployed. SMARTdiagnostics is web-based, so it's easy to access from anywhere and updates are applied automatically for maximum continuous value. You no longer need to be a vibration analyst or reliability engineer to understand and act upon indicators of machine health.
Workbench
Workbench is the heart of SMARTdiagnostics, containing all of the tools you need to catch and diagnose machine health faults. It provides clear visualizations of the current health of your monitored equipment and ranks assets for quick prioritization of maintenance activities.
KCF Chat
KCFchat is an AI assistant designed to provide information and support about KCF Technologies and our SMARTdiagnostics system. KCFchat can assist you with any questions you have about our products and services, and provide guidance on how to effectively use our system.
Desk
Desk automatically creates CMMS work orders that are populated with critical machine health information. Track progress and confirm the outcome of your maintenance activities, all within one platform. Closing the reliability loop creates accountability and transparency across your entire plant.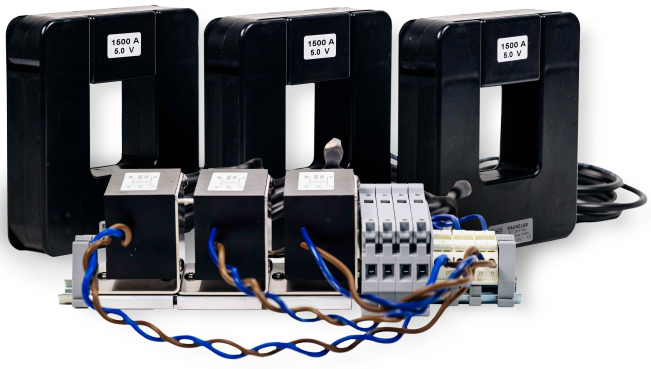 Motor Current Signature Analysis (MCSA)
The addition of Motor Current Signature Analysis (MCSA) to KCF's comprehensive machine health platform combines MCSA's robust motor-electrical diagnostic capabilities with the high-fidelity continuous monitoring, ease of installation, and focus on root cause eradication that is central to KCF's solutions—pairing this technology with vibration monitoring results in a comprehensive asset health solution crafted for your most critical electric motors.
Mobile Experience with

SD Connect
KCF Technologies is excited to offer you a mobile experience with the introduction of SD Connect. With our mobile app, you now have access to relevant information even while you are away from your desk so that you can continue to receive updates and communicate on important issues with your assets. This enables you to focus your attention quickly and efficiently, whether that's communicating with our Sentry Analysts or interacting with other team members while out on the plant floor.
SD Connect is available for Apple and Android Devices.
As an ecosystem partner, we empower you with both data ownership and unmatched flexibility. Your data belongs to you. Giving you complete control.
Connectors and Integrations
SMARTdiagnostics is capable of bidirectional communication with a number of platforms, including CMMS platforms like Maximo, PLCs, data historians, and more. You can automate critical machine health actions like work order generation, stitching your digital workflows across systems to create one continuous, traceable thread.
SMARTdiagnostics connectors bridge the gap between hardware, software, and third parties.  Our SMARTdiagnostics engineers can rise to nearly any integration or customization challenge.
Available connectors include: