KCF'S VALUES
SMARTS
We are humbly aggressive lifelong learners.
GRIT
We are scrappy, proactive problem solvers who don't stop until the job is done.
DRIVE
We demonstrate an insatiable hunger to serve others.
RESPONSIBILITY
We do the right thing and contribute to the greater good.
AUTONOMY
We own our work and define how we do it, while aligned with the greater mission.
We know it takes competitive benefits to fuel a high-performing team that exhibits our core values daily. We challenge you to perform to your fullest potential, so we provide perks and benefits that bring out the best in you.
VIRTUAL OFFICE
Work from home, work from anywhere (for most roles)! KCF's hybrid work model and virtual office resources allow employees to capitalize on the benefits of working remotely, as well as in the office. It's your work – you define where you do it best.
WELLNESS SUPPORT
When you join our team, you benefit from best-in-class insurance coverage and 100% company-paid medical/dental/vision premiums for you and your family. Additionally, we make annual contributions into your Health Savings Account to help offset any out-of-pocket costs! You can also expect a 401k company match, monthly cell phone stipend, and promotion and bonus opportunities. Finally, we offer access to company recreation equipment like bikes and kayaks and hosted wellness workshops.
WORK/LIFE BALANCE
Breaks are important for overall mental and physical health, as well as your personal and professional development. That's why every full-time employee has access to 4 weeks of personal time off in addition to paid holidays, flex days, parental leave, and disability leave.
Working the KCF Way
---
"I would be very surprised if anybody came to KCF and felt that there was not room to continuously grow, collaborate and have the freedom to do so. I've had a lot of time since I've started working here to dedicate to learning really cool technologies that I just wouldn't have the time to do otherwise, but I'm doing it on company time."
Anastasia Vopelius
Software Engineer
DIVERSITY DRIVES INNOVATION
Join us in building a culture that celebrates diversity and inclusion. We embrace differences because we know each person contributes a fresh and unique perspective. We are a problem-solving company, and we need everyone's smarts, grit, and drive to transform industry. Innovative solutions rely on our team's uniqueness; let's create together!
As you embark on your journey at KCF Technologies, you'll find that there is no shortage of problems to solve in the industrial world. In order to put smart solutions to work while on our mission to transform industry, KCF embraces the need for meaningful learning and development every single day. 
For us this means offering training programs that bring out the best in you. Our goal is to provide our people with the foundation and skills necessary to reach new heights and career milestones.
We empower you to succeed.
When I go home every night, I feel that I'm fulfilled and I feel that I have made a positive impact on the company.

Paul Wright
Director of Production & EHS
Continuous improvement is part of the KCF Way! The KCF Academy is a training resource for our employees to get up to speed quickly during onboarding and continually sharpen their skills. We believe in elevating our team to their fullest potential. We are also helping our customers learn about our technology remotely and safely from home.
"This a very thoughtful, concise, and succinct course package. The visual aids are vibrant and the spoken content is engaging and easy to understand. I only wish I had this on the day I was hired! What a great new tool for both KCF's new employees and customers."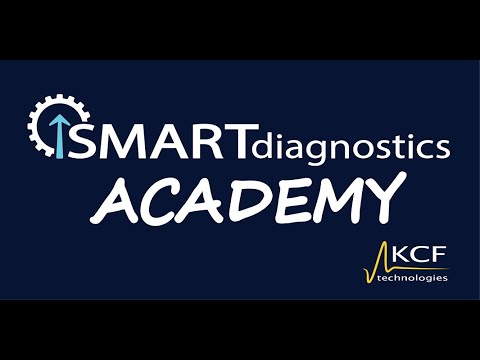 Become a Future Innovator
KCF's Future Innovators Summer Internship Program is an immersive 10-week full-time, paid experience designed to empower student leaders and change-makers to push their problem-solving capabilities to the limit. We encourage you to become your best self and challenge the status quo!
---
CURRENT JOB OPENINGS