Getting to the root of chronic asset health issues goes beyond just applying sensors to machines. The old approach generated data. Our approach solves problems.
We combine condition monitoring data with shop floor insights and maintenance practices to paint a full picture of your factory environment. Engineer failure out of your production processes using our machine health optimization solution — made up of hardware, software, and service elements.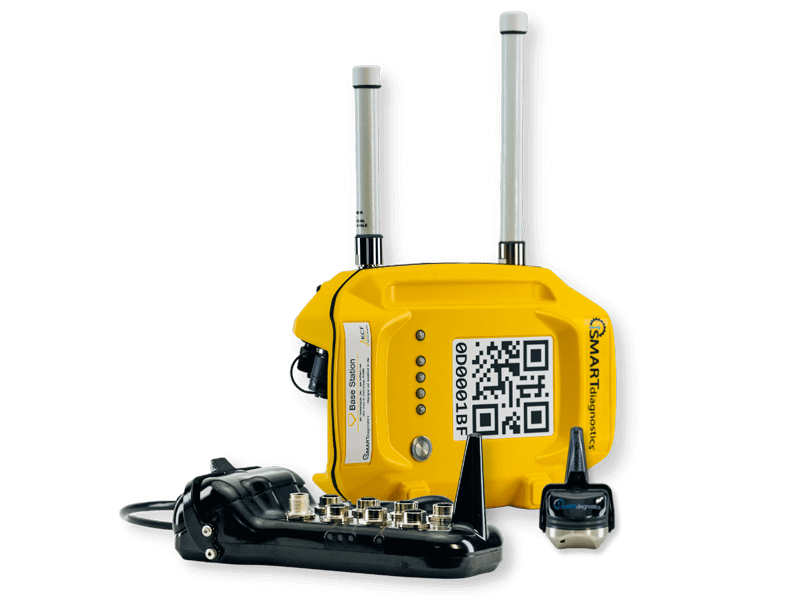 Connected hardware is the foundation of a total machine health solution. Build reliable machine-monitoring infrastructure with sensors and other data relay devices that hold up under the most rugged industrial conditions. Monitor vibration and other qualitative and quantitative inputs, even on specialty assets that operate intermittently.
Connect data to action with SMARTdiagnostics, the advanced machine health optimization platform that has created over $3 billion in customer savings. An IoT platform, advanced analytics, and user-friendly enterprise software are combined in our full-stack solution for manufacturing machine health optimization. Automated analysis with SMARTdiagnostics drives the right action at the right time.
Get access to elite machine health problem-solvers who will help you engineer failure out of your production processes. Our SENTRYsolutions team is made up of engineers, vibration analysts, and industry experts with decades of manufacturing experience. We partner with you to solve your asset problems permanently and reach peak performance with one-on-one operational support.
"Calfrac uses leading-edge technology to be at the forefront of efficiency and safety. Our relationship with KCF Technologies allows us to avoid catastrophic component failures, minimize unplanned maintenance, and reduce non-productive time. In 2023, we look forward to rolling out KCF's MachineIQ to further enhance our predictive strategy and detect anomalies in minutes rather than hours."

MARK ROSEN
President, US Division
Calfrac Well Services
"Whether evaluating downtime hours avoided or dollars saved, our team and KCF's joint efforts have made a strong impact in 2022. In 2023, as we expand KCF's technology to 15 new Covanta locations, we look forward to growing our downtime avoidance."

ERIC WAY
Maintenance Mechanic
Covanta
Industries We Serve
There is no one-size-fits-all solution for machine health. Our team is made up of groups of industry-focused experts who understand your specific challenges and can help design the best-fit machine health solution for your business. Explore the custom solutions we've developed in a range of manufacturing industries.
Oil & Gas

By monitoring over a million hydraulic fracturing stages across six shale basins in North America, we've learned that oil and gas companies that aren't using machine health automation technology are willingly giving up at least 30% of their asset life.

Automotive

Intermittently operating assets like conveyance systems are difficult to monitor for fault warnings. If these assets fail, the usual result is a full line stoppage that can cost $1M+ per hour. Our machine optimization platform gives automakers an advantage in a highly competitive market.
Take Control Of Your Plant's Performance
It's not enough to simply know that an asset is failing. Your machine health solution can only provide long-term value if it helps you understand what causes asset failure and how to avoid those conditions, helping you reach new heights of productivity and profit.
Eliminate Systemic Causes of Failure

Extend Asset and Component Life

Reduce Expensive PMS

Improve Safety and Efficiency

Achieve 10x + ROI
Smarter Operations Start Here
BOOK YOUR SMARTdiagnostics DEMO
Our mission is to transform industry by solving critical machine health problems permanently. We develop smart, gritty solutions to tackle your toughest manufacturing asset challenges.
Are machine health challenges holding you back from gaining a competitive advantage and reaching your full revenue potential? We can help.